Dake Bible – Home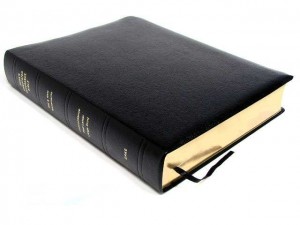 Why should you buy Dake Bibles and Finis Dake Books here?
We have the Lowest Prices on Dake Bibles and Finis Dake Books!
We have the Largest Inventory of Dake Bibles & Books!
We process orders & ship the same day!
We have very Rare, collectible Dake Bibles & books available no where else!
---
Online here at www.dakebible.com, you will find every Dake Annotated Reference Bible that is currently in print, along with all of his writings that are in book form.
Most notable his Bible study course, which was offered in the early sixties in 52 lessons and 26 supplements, is now available in book form. About 1,100 pages now contained in what Finis Dake called "God's Plan for Man." Check it out as well as his monumental commentary on every single verse in the book of Revelation called: "Revelation Expounded." Of course all his other books are offered here as well, but if you want it all in one convenient place on your computer be sure to check out the "WordSearch Computer Dake Bible" for PC and Mac. And lastly make sure to take a look at "Dake's Lifestory Book" as well as the many early day pictures we have of Dake in our "Dake Photo Gallery." As an extra want to hear Dake teaching live? Check out our "Dake audios."
---
---
The Dake Annotated Reference Bible is like no other study Bible on the market. A lifetime of study and painstaking research went into it. The Dake Bible has 35,000 commentary notes, 500,000 cross/chain references and 9,000 outline headings. In essence the Dake Bible gives you more resources for personal study than you'll find in any other Bible. Period!
Yet it's not just the number of notes, references and headings that sets the Dake Bible apart. It's what those tools do for you. In the pages of the Dake Study Bible, thousands of passages are amplified; In the Dake Bible obscure readings are made clear; In the Dake Bible ancient customs are explained, along with matters of history, culture and geography. Greek and Hebrew words and idioms are handled. In addition, parables, types, symbols, allegories and figurative language are dealt with. Dispensational issues are treated in a systematic fashion, along with hundreds of details of biblical prophecy. All this and so much more can be found in the Dake Bible.
In other words, the Dake Bible is the ultimate tool to help you truly understand Scripture and "rightly divide the word of truth."
The general principle Finis Dake adhered to throughout the Dake Bible is that of literalizing instead of spiritualizing. Statements of fact and historical accounts are accepted as such. THE RULE OBSERVED IS: Take the Bible literally wherein it is at all possible; if symbolic, figurative or typical language is used, then look for the literal truth it intends to convey.
If you want the best study and reference Bible then sooner or later you're going to own a Dake, a "Dake Annotated Reference Bible!" Why not now?
---
We welcome you to visit our family of Christian stores! Ministry Helps * Dake Bibles * Clarence Larkin books * Bibles and books by EW Bullinger * Bibles and Books * Stewardship Books* Books by EW Kenyon