Dake Wordsearch Bible Video – Version 11
The best Bible to carry and NOW the Wordsearch Bible becomes the best Bible for your computer!
The Wordsearch Bible is a powerful and easy to use platform for the wealth of information contained in the Dake Bible. This software version contains the Dake Annotated Reference Bible as well as all of Dake's in print books! With the combining of technology with the time tested Dake Bible, it becomes even easier to unlock the pages of the Bible for those who truly love God's Word!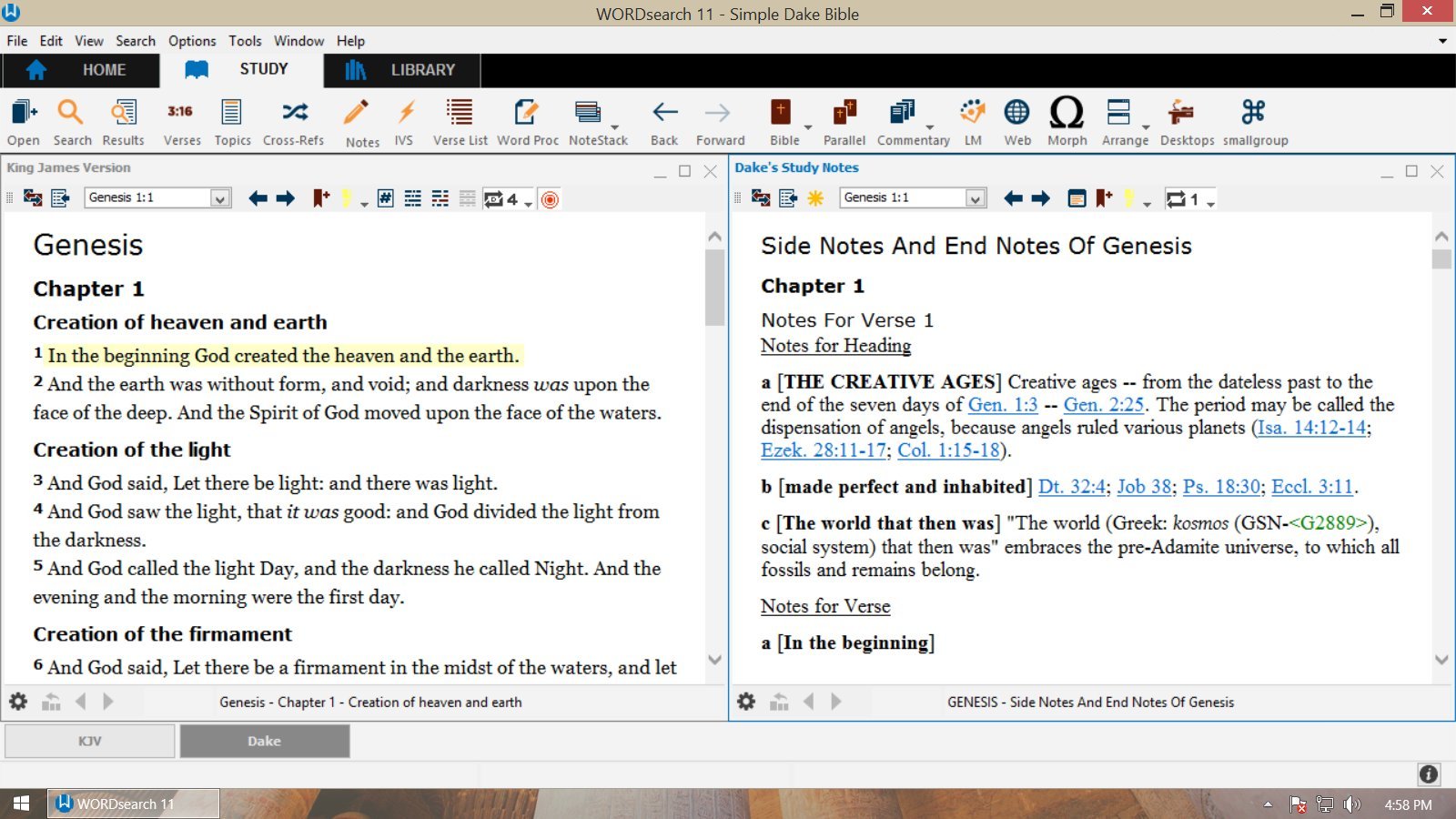 Dake Bible software
View free Bible software
Go back