Dake Top 10 Book List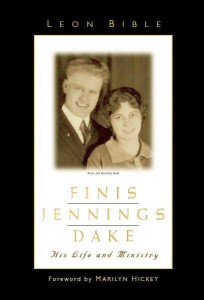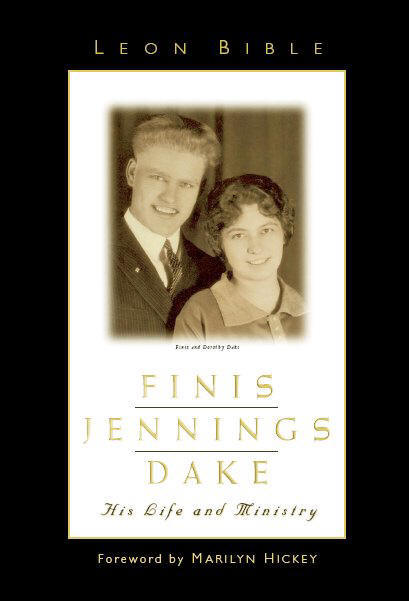 What are the "Dake top 10" books that we believe gleaned from the most in his studies…. or what books should I have to compliment my studies in the Dake Bible?
Here is a compilation of the Dake top 10 list of study books that would be a great benefit to those who love their Dake Bible and want to have Biblical references and resources that aid in their study of God's Word.
1. Concordance and Dictionary
James Strong, Strong's Exhaustive Concordance. Grand Rapids, Michigan: Baker Book House, 1982. In all of Dake's works he continually cites Hebrew and Greek word definitions. These definitions were taken from the Strong's Exhaustive Concordance. On occasion when more clarity was needed than what Strong offered, the definitions were sometimes taken from The Companion Bible. Instances are numerous and for comparison purposes check out the definition of any Hebrew or Greek word in Dake's Annotated Reference Bible with that of Strong. Of special interest is the fact that Strong used the KJV text of The Companion Bible with all of its grammar as a basis for his concordance. (Dake's Annotated Reference Bible, Mark 4:22 Twelve rules…) (Note: this work is included in the Dake Software.)
2. Cross References
R. A. Torrey, The Treasury of Scripture Knowledge. Old Tappen, New Jersey: Fleming H. Revell Company. See the preface to Dake's Annotated Reference Bible where he speaks of the Dake's Annotated Reference Bible having 500,000 cross-references and compare with the title page of Torrey's The Treasury of Scripture Knowledge where the same claim is made. While it is obvious that both Dake and Torrey would differ on references from time to time, it is certain that Dake consulted this resource in the collection of his own Scriptural cross-references. (Dake's Annotated Reference Bible, Preface.) (Note: this work is included in the Dake Software.) (Books by R.A. Torrey are now carried on our sister site at discounted prices.)
3. Topics
R. A. Torrey, The New Topical Textbook. Westwood, New Jersey: Fleming H. Revell Company. See the preface to Dake's Annotated Reference Bible where he speaks of this book by name. (Dake's Annotated Reference Bible, Preface.) (Note: this work is included in the Dake Software.) (Books by R.A. Torrey are now carried on this site at discounted prices.)
4. Non- Canon – Bible
The Apocrypha. Grand Rapids, Michigan: World Publishing. (God's Plan for Man, pages 14, 41. Dake's Annotated Reference Bible, Notes on Genesis Bible Introduction Cannon…; Leviticus 23:2 The Feasts…, 23:16; Daniel 3:19, 11:21 Ten Proofs; Luke 1:1 The So…; John 2:11, 20:30; Revelation 17:11 Eight Mountain…)
1 Maccabees, The Apocrypha. Grand Rapids, Michigan: World Publishing. (God's Plan for Man, page 316; Dake's Annotated Reference Bible, Notes on Genesis Bible Introduction The Apocryphal…, Names of…; Leviticus 23:2 The Feast…, 16; Joshua 10:36 Hebron; Daniel 11:21 Ten Proofs, 26, 28, 30, 31, 32; Luke 1:1 So Called…; John 10:22, 18:1; Revelation 17:11 Eight Mountain…)
2 Maccabees, The Apocrypha. Grand Rapids, Michigan: World Publishing. (God's Plan for Man, page 316; Dake's Annotated Reference Bible, Notes on Genesis Bible Introduction The Apocryphal…, Canon of; Exodus 16:32; Leviticus 23:2 The Feasts…, 16; 1 Samuel 4:11 Locations of…; Daniel 11:21 Ten Proofs, 22, 30, 32; Luke 11:1 So Called…; Revelation 17:11 Eight Mountain…)
5. Bible Translations
The Zondervan Expanded Concordance by Finis J. Dake. Grand Rapids, Michigan: Zondervan Publishing House, 1968. This is one of the rarest books Dake ever assembled. It was done in the early 60's by Dake from his Atlanta home. It includes all the words from the Authorized King James Version together with the key words from the following modern translations: The Amplified Bible, The Berkeley Version of the Bible, The New Testament in Modern English by J.B. Phillips, The Revised Standard Version, The New English Bible, The English Revised, and the new words from the New Scofield Reference Bible.
Septuagint. LXX. Koine Greek, 3rd Century B.C. (God's Plan for Man, pages 190, 312, 315; Dake's Annotated Reference Bible, Notes of Genesis Bible Introduction Names…, Languages…, Divisions…, Canon…, Genuineness…; Notes of Genesis Sixteen Proofs…; Genesis 2:2, 8 Eden, 6:2 Sons of…, 4 Giants and…, 11:14; Exodus 1:1, 4:20, 7:9, 19:1 Fifty days…, 23:21 My Name…, 25:4, 29 Vessels of…, 26:21, 28:31; Leviticus 15:2, 9, 24, 16:8, 19:20 Five Commands…, 22:22 Eight Blemishes…, 23:40, 26:16 Fifty Conditional…; Numbers 1:1 How God…, 10:5, 15:38, 21:1, 23:21 Seven Statements…, 24:7 Seven Facts…; Deuteronomy 1:1, 2:23, 7:1 Seven Nations…, 10:6 Eighty-Six…, 16:1 Abib defined, 17:18 Kings Were…, 23:2, 24:1 Reason for…, 31:1, 32:5 The Marks…, 33:6; Summary of Joshua; Joshua 6:5, 7:5, 8:29, 9:1, 10:13 Eight Scientific…, 15, 13:9, 24:30, 24:33; Judges 1:19 Failure of…, 4:8, 5:14 Ten Statements…, 14:17, 16:7, 19, 13, 21:21; Summary of 1 Samuel; 1 Samuel 1:24, 6:4, 19, 11:14 The Kingdom…, 12:11, 15:4, 16:11 Five Facts…, 17:49, 24:1, 22; Summary of 2 Samuel; 2 Samuel 1:1, 5:6, 23:20; Summary of 1 Kings; 1 heading, 7:2; Summary of 2 Kings; 2 Kings 1:1 The Rebellion, 12:8; Summary of 1 Chronicles; Summary of 2 Chronicles; Job 3:26, 13:20, 27, 26:5 The Dead…, 42:17; Psalms 3:2 Seven Suggested…, 37:35, 47:9, 109:13, 147:8; Proverbs 6:11 Eight Hebrews…, 26, 11:16; Summary of Ecclesiastes; Isaiah 2:6 Seven National…, 8:19 Familiar Spirits, 11:3, 14:4, 15:7, 26:19, 41:27, 48:10, 49:6, 12, 53:4 Ten Proofs…; 12 Reward of…, Summary of Isaiah; Summary of Lamentations; Ezekiel 8:1, 21:13, 17, 38:2 Gog, 4 Two Invasions…, 42:16, 47:11; Hosea 10:10; Zephaniah 3:12; Zechariah 2:8 For His…, 10:4; Matthew 24:14 Glad Tidings; Luke 1:5, 6:44, 9:51, 16:9, 22 Facts About…; John 17:12, 19:38, 20:22; Acts 7:14, 38 The Church, 51, 8:32, 9:18, 18:24; Romans 8:20, 10:13; 1 Corinthians 2:13, 7:9, 15:8, 23; 2 Corinthians 2:17, 12:7; Galatians 3:1; Philippians 3:2; 2 Timothy 4:13; Hebrews 1:6, 3:10, 4:8; James 3:9; Revelation 21:8.)
Moffatt Bible, 1926, By James Moffatt. New York, New York: Harper Brothers Publishers, 1926. (Bible Truths Unmasked, page 53; God's Plan for Man, pages 180, 195, 503, 688; Dake's Annotated Reference Bible, Genesis 6:4 Giants; Exodus 23:21 My Name…, 32:29 Consecrate…; Leviticus 15:24, 22:22 Eight Blemishes…; Numbers 23:21 Seven Statements…; Deuteronomy 2:23, 24:1 Reason for Divorce 31:27, 33:7; Joshua 19:2; Judges 16:13, 18:30, 19:19, 21:21; 1 Samuel 1:24, 24:1; 2 Samuel 5:6, 15:7, 21:8, 23:20; Job 3:26, 8:26, 13:20, 26:5 The Dead…, 41:34 A fifty-sixfold…; Psalms 88:1; Isaiah 3:16 Five Things…, 8:19 Familiar Spirits, 18:1 Six Proofs…, 41:27, 48:10, 49:12, 53:4 Ten Proofs…; Ezekiel 38:2, 42:16; 1 John 2:23.)
Berkeley Version in Modern English. 1959. Grand Rapids, Michigan: Zondervan Publishing House, 1959. (Dake's Annotated Reference Bible, Exodus 19:1 Fifty days…, 28:39 Ten Commandments…, 32:39 Consecrate yourselves…; Leviticus 15:24, 23:40; Deuteronomy 2:23, 24:1 Reason for…; Judges 16:7, 19, 18:30, 21:21; 1 Samuel 1:24, 6:19, 16:11 Five facts…, 24:1; 2 Samuel 5:6, 15:7, 21:8, 23:20; 2 Chronicles 32:31, 32; Job 13:20, 27; Psalms 82:1; Isaiah 3:16 Five things…, 8:19 Familiar spirits…, 10:33 Five Classes…, 18:1 Seven Proofs…, 41:27, 48:10, 49:12; 53:4 Ten Proofs…; Ezekiel 42:16; Hosea 10:10; Nahum 2:7; Zephaniah 3:12; Malachi 2:15; 1 John 2:23.)
Rotherham Emphasized Bible. 1902. (Dake's Annotated Reference Bible, Exodus 7:9; Numbers 23:21 Seven Statements…; Deuteronomy 24:1 Reason for…, 31:27, 32:5 the Marks; Joshua 19:2 Eighteen Cities; Judges 1:19 Failure of…, 18:30, 21:21; 1 Samuel 1:24, 16:11 Five Facts; 2 Kings 7:14; Psalms 88:1; Isaiah 8:19 Familiar Spirits, 18:1 Six Proofs…, 41:27, 53:4 Ten Proofs…; Ezekiel 38:2 Gog, 42:16; 1 John 2:23.)
Young's Literal Translation Bible. 1863. By Robert Young. (Dake's Annotated Reference Bible, Exodus 23:21 My Name…, 32:29; 1 Samuel 6:19; Job 26:5; Isaiah 18:1 Six Proofs…, 26;19, 41:27 Forty Seventh…, 53:4 Ten Proofs…; Ezekiel 38:2, 42:16.)
6. Histories
Flavious Josephus, Josephus Complete Works. Grand Rapids, Michigan: Kregel Publications, 1960. 79 A.D. reprint. Dake quoted from Josephus numerous times in the notes to The Dake Annotated Reference Bible. As an example see Dake's Annotated Reference Bible, Isaiah 37:38 and compare it with Josephus, Antiquities, Book 10, 1:5. Also see God's Plan for Man, page 740. (God's Plan for Man, pages 41, 740; Dake's Annotated Reference Bible, Notes of Genesis, Bible Introduction, Genesis 6:2 Sons of God, 6:4 Giants and…, 10:8 Nimrod, 11:29, 34:1; Exodus 2:10, 14:6, 17:10, 28:39 Ten Commandments…, 31:2; Leviticus 23:2 The feasts…; Numbers 13:33, 29:35 The Eight Day; Deuteronomy 10:6 Eighty-six…; Joshua 11:4 The Fifteen-fold…, 5, 13:24 Gad's Inheritance; 1 Samuel 15:4; 2 Samuel 3:31, 5:11, 17 David's hold…, 15:7, 18:1, 21:8; 1 Kings 10:17 Solomon?s Temple; 2 Kings 8:28, 21:16; Isaiah 37:38; Summary of Isaiah; Ezekiel 25:9, 26:1, 28:2; Daniel 5:31; Matthew 12:27, 14:3, 24:2, 26:3; Mark 14:61; Luke 1:3, 3:20, 9:52, 13:1, 19:12, 24:13; John 2:14, 20, 4:4, 20, 9:2, 11:49, 11:54, 18:1, 19:39; Acts 5:36, 37, 7:22, 8:40, 11:28, 12:22, 19:13, 21:38, 23:3, 5, 24, 31, 24:2, 10, 24; Philippians 4:22; Colossians 2:8 Warning against…; 1 Peter 5:13.) (Note: this work is included in the Dake Software.)
Herodotus, Herodotus, The Histories. Germany: Alfred A. Knopf, Inc., 1910. Herodotus was a Greek historian who wrote on the Eastern world. Dake refers to him concerning embalming, and women issues. See God's Plan for Man page 819 and Revelation Expounded page 199. (God's Plan for Man, pages 230, 819; Revelation Expounded, page 199; Dake Annotated Reference Bible, 1 Kings 5:6; Ezra 1:1 Kings of Persia; Isaiah 13:1 Babylon, 45:2, 14; Jeremiah 51:30, 58; Daniel 3:21, 10:1; Luke 9:22.) (This book is very rare but from time to time we do come across one. Click here for more information.)
Eusebius' Ecclesiastical History. Nicene and Post Nicene Fathers, 263-339 A.D. (God?s Plan for Man, page 587; Dake's Annotated Reference Bible, Exodus 23:24 Bible Facts…; John 7:53; Colossians 1:2; 1 Corinthians 16:2 Sunday Is…; Summary of Hebrews.)
7. Theology
Charles Grandison Finney, Systematic Theology. 1878. In Bible Truths Unmasked beginning on page 22, Dake wrote concerning moral law and government. It is striking to see the similarities between this discussion and that which is found in Finney's Systematic Theology beginning with Lecture 1 on page 12. Truly Dake was very much impressed with Finney's writings on this subject as well as sovereignty, providence, election, justification and much more. See Bible Truths Unmasked page 22 where Dake states that Law is a rule of action and compare it with page 9 of Systematic Theology where Finney states the same thing. (Bible Truths Unmasked, page 22; God's Plan for Man, page 622.) (Books by Charles Finney are now carried on this site at discounted prices.)
Augustus Hopkins Strong, Systematic Theology. Philadelphia, Pennsylvania: The Judson Press, 1907. A classic work of Theology by a very popular Baptist writer. Dake used this study consistently in his writings. While taking considerable issue with Strong on unconditional eternal security, the literal nature of God, heaven and other aspects of literal interpretation, Dake used this work to much profit. For comparison read God's Plan For Man page 372 concerning the union of the two natures of Christ and compare it with Systematic Theology page 673. Also see God's Plan For Man page 384 concerning the kenosis of Christ and compare it with Systematic Theology page 704; and see God's Plan For Man page 731 concerning the kenosis of Christ and compare it with Systematic Theology page 989. (God's Plan for Man, pages 372, 384, 731.)
8. Commentaries
Adam Clarke, Clarke's Commentary. Nashville, Tennessee: Abingdon Press, 1967. 1826 reprint. Clarke's Commentary was Dake's mainstay for commentary research. Again and again we find thoughts from Clarke found in Dake's Annotated Reference Bible. While many citations are possible connecting these two works, none is quite so powerful as 1 Corinthians 1:14, Dake's Annotated Reference Bible, when compared to Clarke's Commentary notes for the same reference. (Dake's Annotated Reference Bible, Matthew 27:5; Acts 1:18; 1 Corinthians 1:14.) (This commentary is included in the Dake Software.)
9. Bible notes
Ethelbert William Bullinger, The Companion Bible. Grand Rapids, Michigan: Kregel Publications, 1990. 1886 reprint. The Bible notes for this KJV edition were originally published in 1898, by the English scholar Dr. Ethelbert William Bullinger (1837-1913). This Bible was the foundation for many of the Dake notes. It is evident even by a casual comparison that Dake relied upon this work in a greater way than any other reference. For a comparison consult the notes for Genesis chapter one in The Companion Bible and in Dake's Annotated Reference Bible. Of special interest is the fact that Strong used the KJV text of The Companion Bible with all of its grammar as a basis for his concordance. (Dake Annotated Reference Bible, Genesis chapter 1 notes.) (Books and Bibles by Bullinger are now carried on our sister site at discounted prices.)
10. Other Writers
Clarence Larkin, Dispensational Truth or God's Plan and Purpose in the Ages. Glenside, Pennsylvania: Rev. Clarence Larkin Estate, 1918. While there were a number of theologians creating and using charts around the turn of the 20th century, Larkin is perhaps the most famous. Comparisons between the many charts of Larkin and Dake would be too vast for this work's purposes. For reference however, compare "The Threefold Nature of Man" on page 99 of Dispensational Truth with the image "The Tri-Unity of Man" on Dake's The Plan of the Ages Bible chart. See page 6 of Dispensational Truth on "Mountain Peaks of Prophecy" and God?s Plan for Man, page 776, where Dake refers to seeing prophecy as mountain peaks. See the preface to Dake's Annotated Reference Bible where he speaks of this book by name. (God's Plan for Man, page 776; The Plan of the Ages Bible chart; Dake's Annotated Reference Bible, Preface.) (Books by Larkin are now carried on this site at discounted prices.)
G. H. Pember, Earth's Earliest Ages. Grand Rapids, Michigan: Kregel Publications, 1942. 1876 reprint. A modern day foundation for the Pre-Adamite world understanding. Dake relied heavily upon this work for his understanding of the Pre-Adamite world and the Son's of God/Angels doctrine. Compare God's Plan for Man, pages 113 and 193-199 with Earth's Earliest Ages, page 130 for angels and concerning the pre-Adamites page 33, along with the entire book. (God's Plan for Man, pages 113, 193-199.)
Harry Rimmer, Modern Science and the Genesis Record. Grand Rapids, Michigan: Eerdmans Publishing Co., 1937. An excellent work on the Creation and re-creation of Genesis 1, as well as many wonderful notes combating the theory of evolution. Also, this book refers to God having bodily substance which seems to be one of the very few books which deal with that subject. Without a doubt Dake was heavily influenced by this work for his understanding of these subjects. Compare God's Plan for Man, page 52 with Modern Science and the Genesis Record, page 340. Also see page 27 of Modern Science and the Genesis Record, and compare with Genesis chapter 1 notes in Dake's Annotated Reference Bible. (God's Plan for Man, page 52; Dake's Annotated Reference Bible, Genesis chapter 1 notes.)