About the author – Leon Bible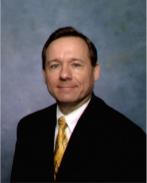 Leon Bible, attended Trinity College of the Bible and is a graduate of Erskine Theological Seminary.
He serves as Pastor of Gospel Tabernacle, a thriving interracial and interdenominational church in South Carolina. He ministers as a Bible teacher, Author, Historical Researcher, and a Dake scholar – well qualified to write the life story of Finis Jennings Dake.
He is the author of Finis J Dake's Annotated Bibliography: The Sources Used in His Collective Writings; Bible Basics for Spirit-filled Believers; and the popular series: Tithe and Offering Scriptures. He has also contributed to God's Plan for Man and The Dake Annotated Reference Bible, both published by Dake Publishing.
Go back